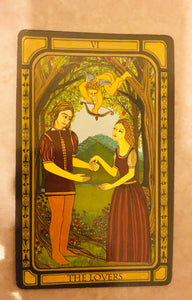 This reading will examine how your partner feels about you, outside influences, and the future outcome of the next few months in the relationship. 
This reading is delivered via email within 1-3 days of order being paid for. If order volumes are high this can take up to 5 days. Please be patient Reading requires energy and if I have a large number of orders I complete them in the order they are received.
please send photos, names, and current relationship status. It makes the reading more accurate and allows me to be sure I am seeing the future and not the past.